Testimonials
Meet Judy's "Raving Fans" and the home they fell in love with...
_______________________________________________
Testimonial from Kent and Valerie Neumann
"There are not enough available stars to rate this amazing lady! She works so hard on behalf of her clients, went above and beyond every day to get us the best possible outcome! We bought our home from her. And then when the time came, sold it with her assistance! Could not be more satisfied!!"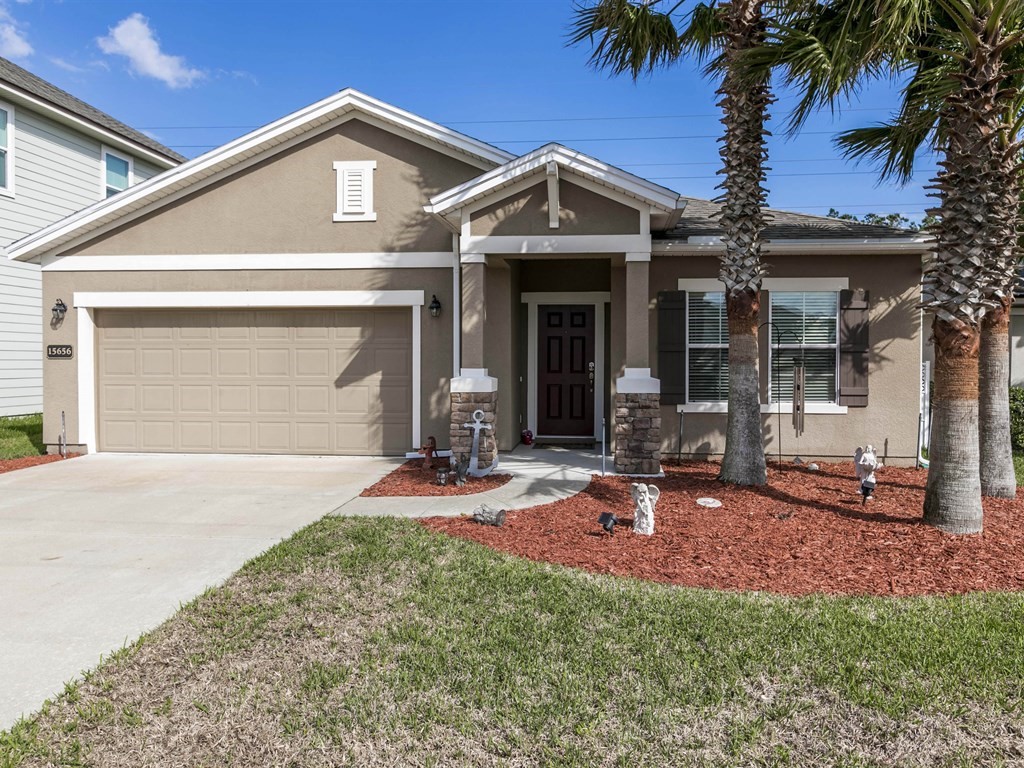 Buyers 2016 & Sellers 2018
A note from Judy: I love helping our Military members find the perfect home! I met Kent and Valerie and their son Tyler and knew that this home was perfect for them! The pets "Boone", "Oreo" and "Rini" loved the home too! I was sad when they told me they were headed to Arizona but when it's time to retire it's time to retire! I will miss many conversations and I am so glad I was able to help them!
__________________________________________
Testimonial from Kathy Timmons
"Judy Hicks recently sold our Town Home. Such a great experience from beginning to the end. It really is important to know your Real Estate Professional is just that - Professional! There are so many moving parts in a real estate transaction. Judy was on top of it all. Even offering guidance as to the buyer moving items into the garage a day early which really helped the buyer. I highly recommend Judy, as she takes her role very seriously".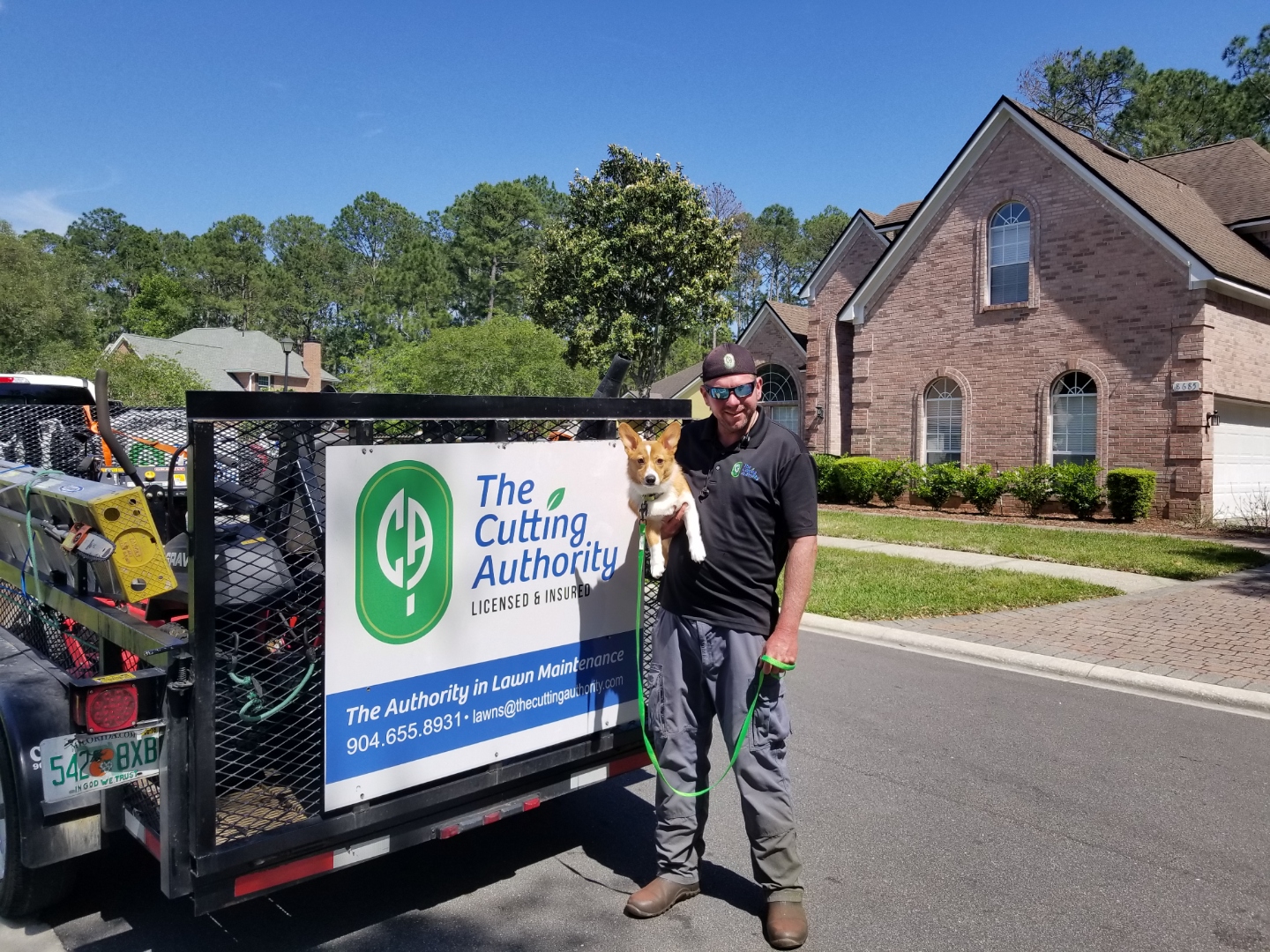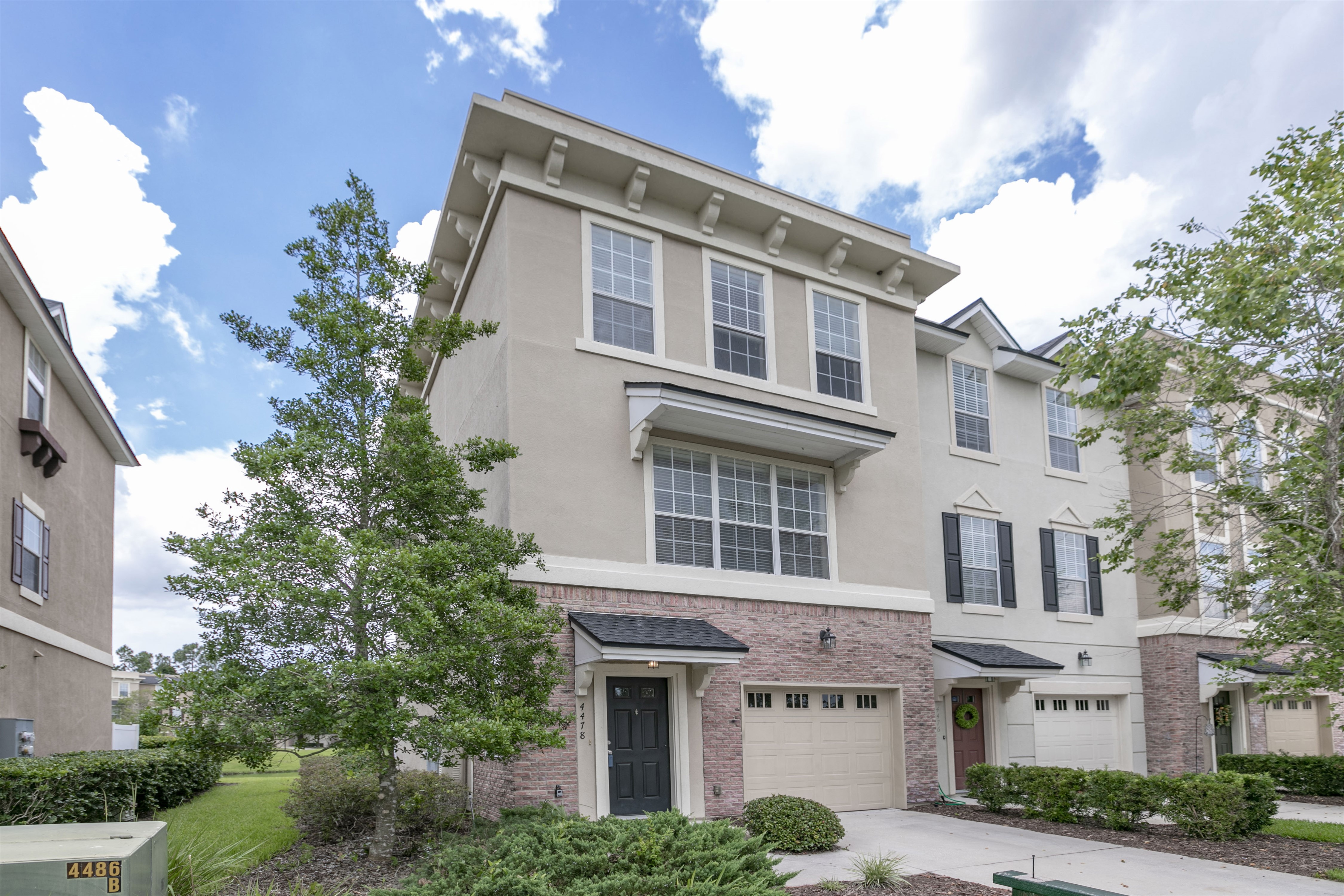 Sellers 2018
A note from Judy: Seriously how cute is the Corgi "Teddy" the Mascot for The Cutting Authority! Kathy and I met at an industry event in 1994 and immediately started doing business together. She is so good at what she does and how she does it. I'm delighted that I could help her and Barry sell their town home.
_________________________________________________
Testimonial from Franchesca Swierz
"Knowledgeable Experienced Patient Goes above & beyond the call of duty! We have bought & sold 2 homes with Judy & she has been exceptional every time."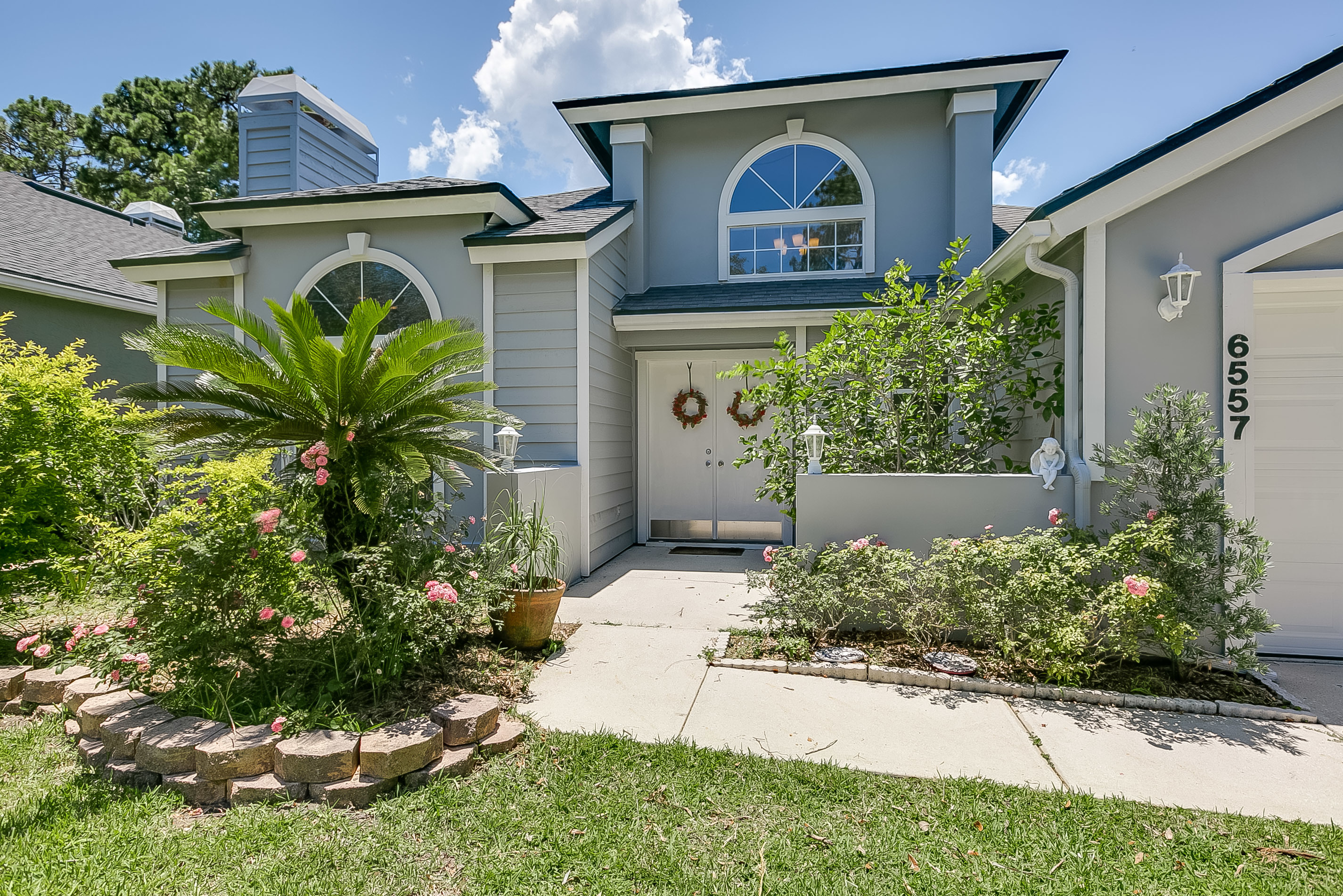 Buyer 2010 & Seller 2018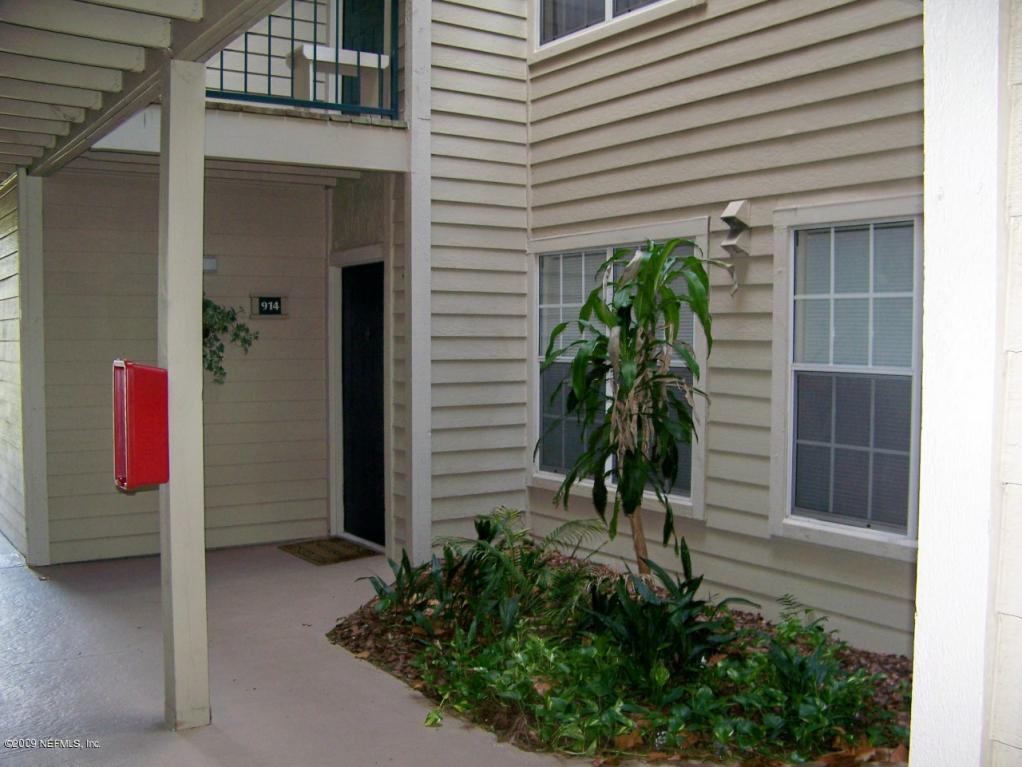 Seller 2010
A note from Judy: I met Franchesca in 2004 and was drawn to her outgoing personality and go-get-em attitude. She is one of the hardest working ladies I know and I am honored to have helped with with 3 real estate transactions since then!
___________________________________________________
Testimonial from Pamela Hilton
Judy faced several challenges selling my condo, she worked hard on my behalf and was able to get me the best price for my property. I would highly recommend her for your real estate needs. She is professional and knowledgeable. I'm giving her a five-star rating!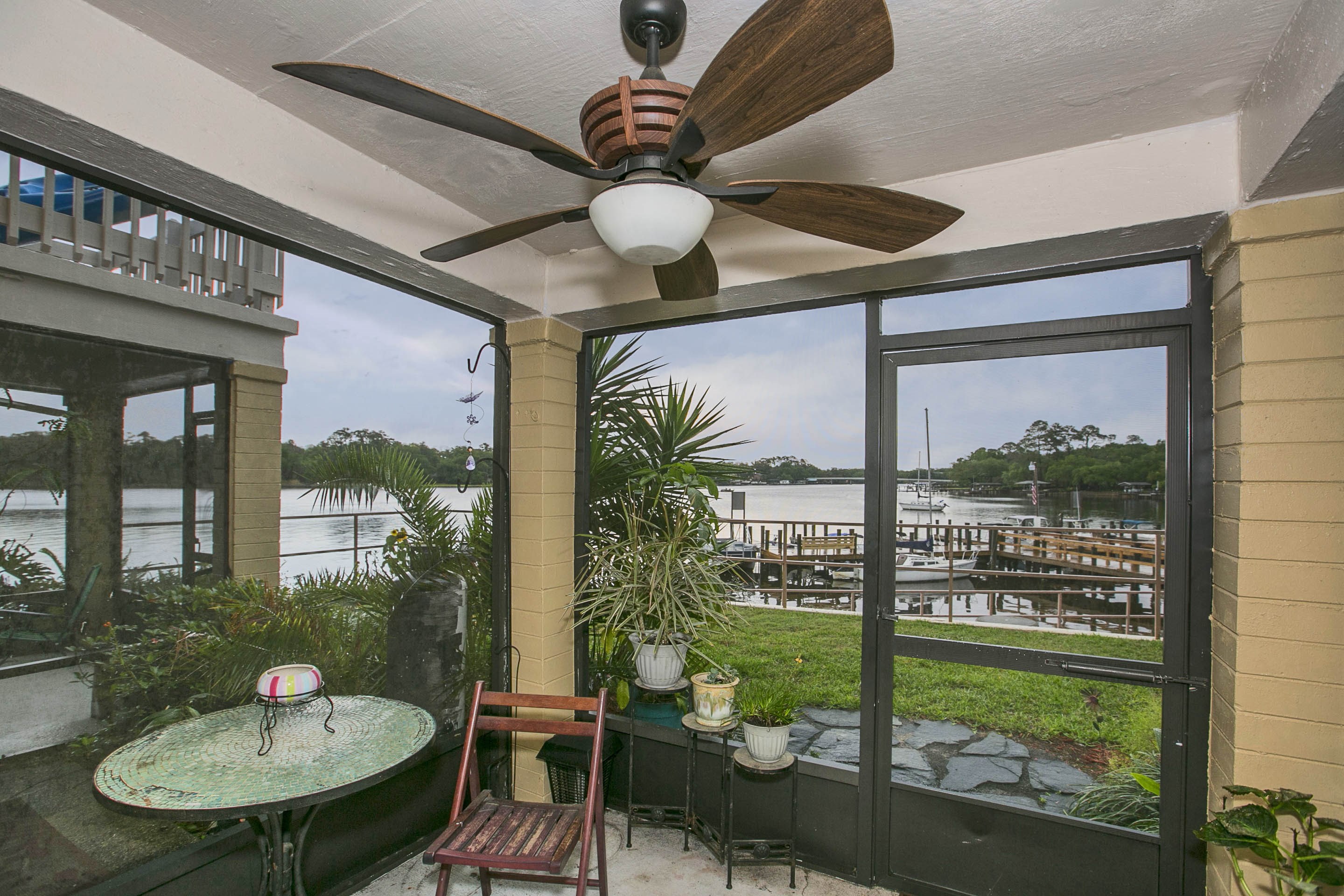 Seller 2018 - Pamela Hilton, Owner Salon On The Square
A note from Judy: I met Pamela in 2009. I was immediately drawn to her energy and passion for her business as the owner of Salon On The Square in the San Marco area of Jacksonville. She is a Jacksonville native.
_________________________________________________________
Carmen and Julie Betoni talk about the 9 real estate transactions they have had with Judy
_________________________________________________________________________
Testimonial from Christopher Lukert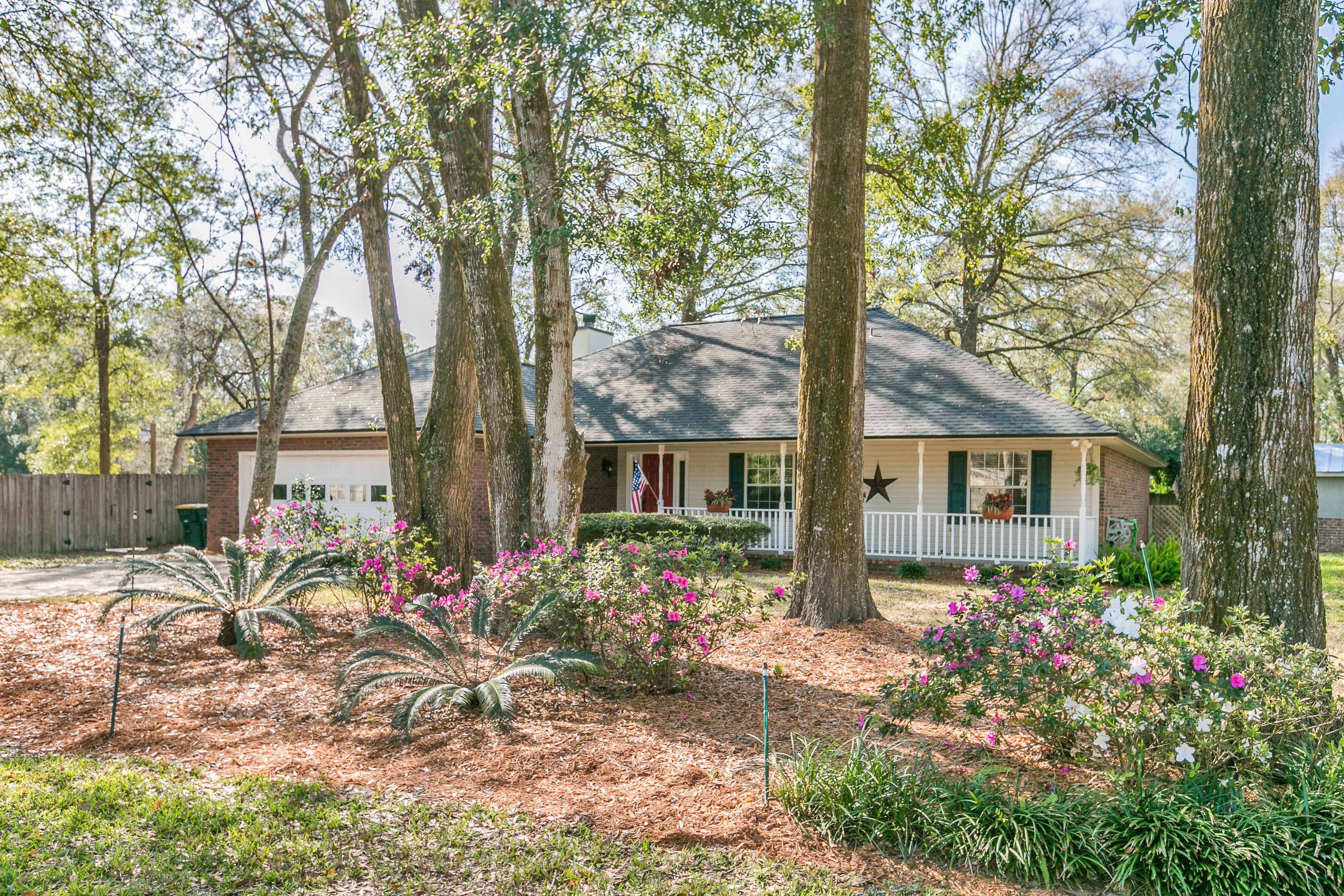 The jump from wanting to buy to actually buying is a huge leap and very complex.
Its the same with selling. Not with Judy! Her passion, drive and experience, helps bridge that scary real estate gap from where you are to where you want to be.
Literally from helping me to buy my first home to selling it so I could advance my career, Judy was there by my side. Both transactions from listing to closing were QUICK, simple and easy. Not only that, she stays in contact while you live in your home and answers any real estate/home improvement questions you might have.
I would strongly recommend Judy to anyone, even more so to anyone who is considering buying for the first time, that would like someone by their side to guide and protect them while they navigate the real estate market.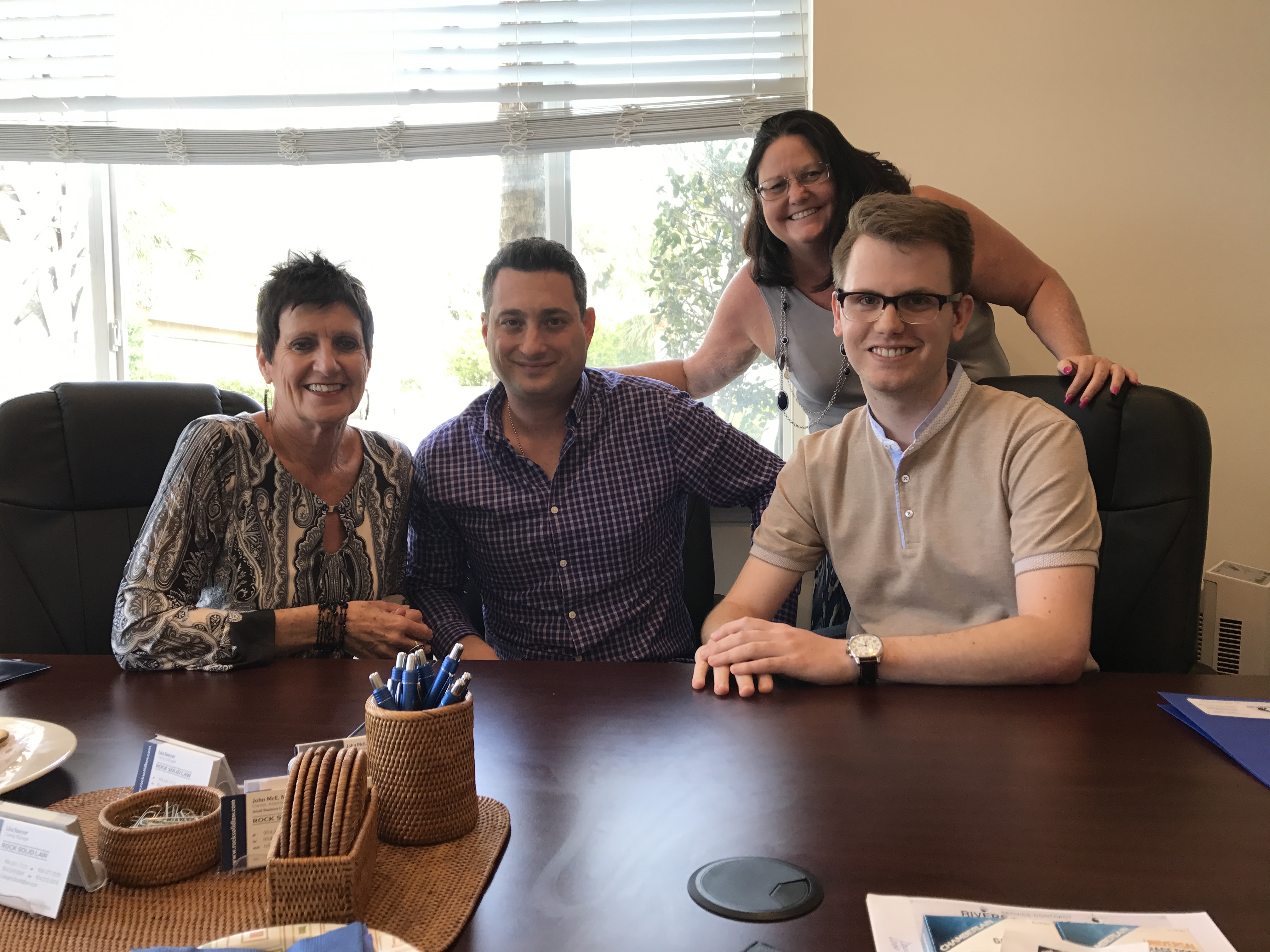 Christopher Lukert - Buyer 2015 & Seller 2017
A note from Judy: Chris moved to Jacksonville from Orlando and I was delighted to help him find his first home. I was surprised when I got the call that he was moving but was ready to help. The improvements that were made to the home made is a snap to sell quickly. he home is located close to St. Vincent's Southside Hospital just off JTB.
_________________________________________________________________________
Testimonial from Dennis and Ginny DiGello and their beautiful sweet dog "Chloe"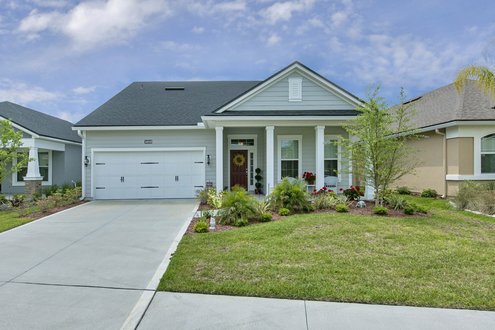 Ginny and I have had the pleasure to work with Judy Hicks when we came to Jacksonville, Florida. She was referred from several people that worked at the hospital including the COO. She knew immediately where we belonged and knew we would love the Southside. We found a great rental with Judy for a year, then we decided to build. We were there less than 3 years and due to a stroke, we decided to move to California to be with family.
Judy was terrific when it came time to sell our home. She had the right price and took care of everything for us. We were in a mess, trying to sell, trying to buy in California and all the packing that had to be done. We were moving clear across the country, and Judy handled everything, including our closing that we didn't go to, because we left. If anyone needs a Realtor, Judy Hicks is the best for everything you need!
September 17, 2016 Dennis & Ginny DiGello
A note from Judy: Dennis and Ginny moved to Jacksonville and had no idea where they wanted to live. They were hesitant about purchasing right away so I found them a rental. Eventually they chose to live in the Intracoastal West area off JTB & San Pablo. They built a beautiful home that I was honored to sell for them.
_________________________________________________________________________________
Bob and Connie Brown & Bron and Nicole Butrimas both purchased in St. Johns County.
Find out why they chose Judy and the neighborhoods in which they purchased.
A note from Judy: Bob was ready to retire and he and Connie wanted the sunshine after living up North. They had concerns about an over 55 community but based on my experience I assured them this would be a great choice. Over 55 communities are a wonderful choice to someone who retires but still wants to be active.
_______________________________________________________________________________
_______________________________________________________________________________
A note from Judy: Bron and Nicole had a growing family and it was time for them to find more space. Schools were an important part of their decision making process and they had family in St. Johns County that they wanted to be near. After I sold their home in East Arlington we found them the perfect home in Durbin Crossing. Durbin Crossing is known for their top rated schools. This was a good choice and close to their Southside work places. If living within 10-15 minutes of Baptist South, Mandarin or St. Augustine is important then Durbin Crossing is a great location.
_____________________________________________________________________________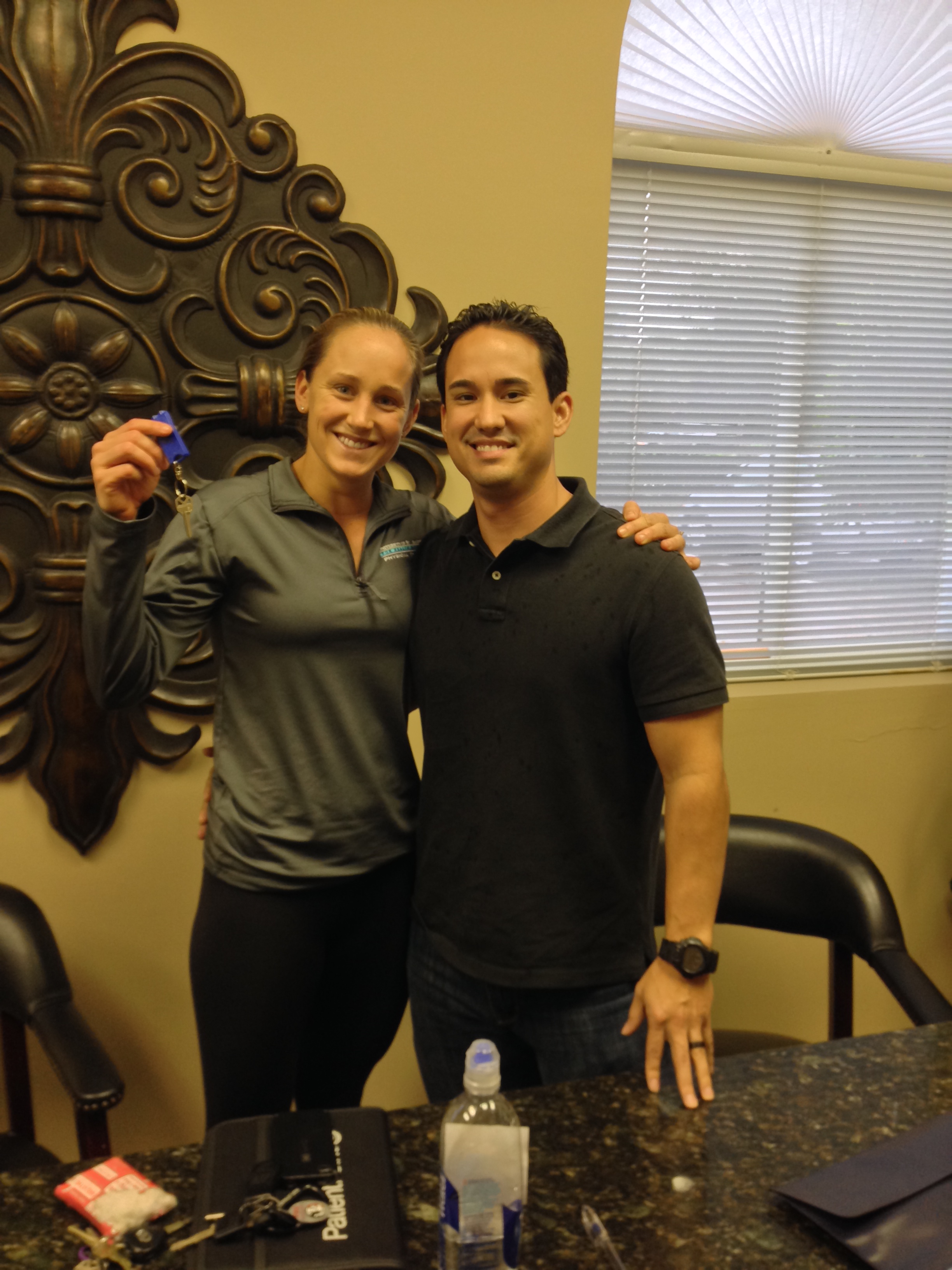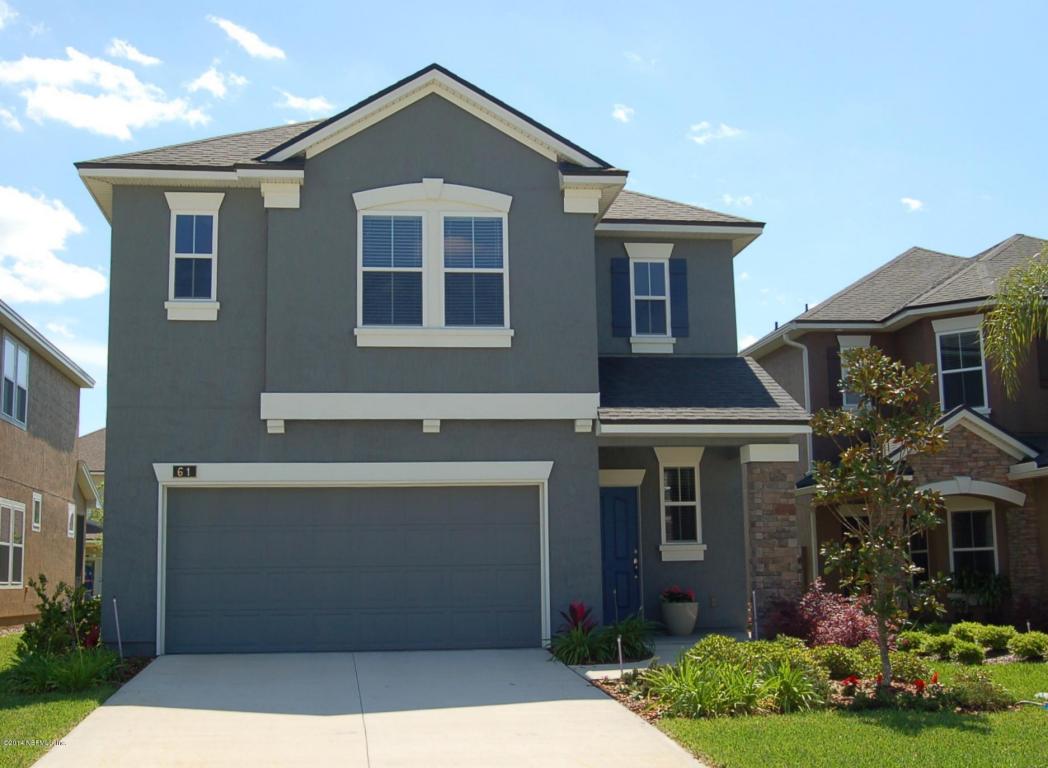 David & Lauren Shute Greenleaf Village in Nocatee
Testimonial from David and Lauren Shute
This has been on my heart for some time, and is long over-due.
Thank you for being such a wonderful Real Estate agent. More than that that though, thank you for pouring yourself into what you do on a personal level. We have appreciated every note, every gift, every mailer, every email received. We could not be happier with our first house together, and we are still amazed that we get to call it 'our home'.
We will forever appreciate the effort that you and Allen put forth to make it happen last year.
Sincerely, The Shute's / December 2015
A note from Judy: What a fun experience working with newlyweds that are first time home buyers. They came prepared with a list of expectations. I was able to zero in on their specific needs. Neighborhood and location was extremely important to them.
___________________________________________________________________________
Testimonial from Sheryl Vaughn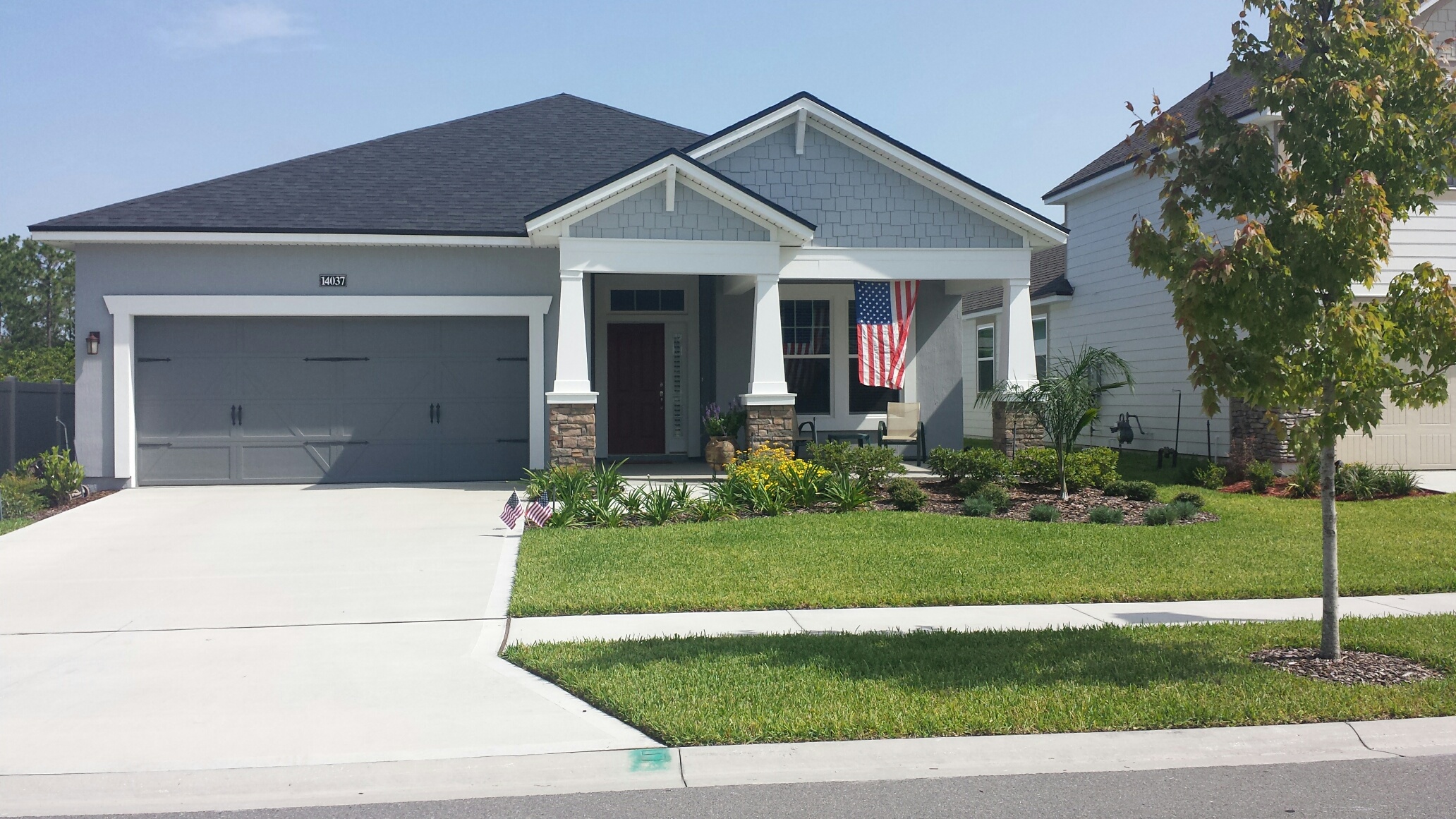 Intra-Coastal West Area Buyer January 2015
I've bought and sold a lot of houses over the years and have worked with a lot of Realtors. Judy Hicks is at the top of my list! She is extremely knowledgeable about the local market and her builder connections were key in guiding my house hunt. Judy listened to my needs and we didn't waste time looking at homes or neighborhoods that weren't a good fit for me. From looking at the first home to the closing table, Judy was responsive, communicative, organized and efficient. Plus, Judy has a positive, fun attitude that makes the home purchase process a lot easier and more fun.
A note from Judy:It was important that Sheryl find a home that she could make hers after a life-change.
______________________________________________________________________
Kathy shares her experience of both selling and buying a home with the help of Judy.
A note from Judy: Kathy needed to down-size and simplify and I knew that a town home would be perfect for her. First we sold her single family home and then we put my expertise of new construction to work for Kathy.
_____________________________________________________________________________
A note from Judy: Daniel and Sabina were so excited about buying their first home. They really didn't know anything about the process when we started. Guiding them through all of the moving parts in a real estate transaction really gives me a sense of accomplishment. I just love having buyers know that they have made the right decision.
___________________________________________________________________________________
Testimonial from Larry and Carol Skipper, February 2014
Judy, I want to take just a moment to thank you for your work on our behalf of the sale of my house and the purchase of my new home. Your dedication to detail and your straightforward advice was critical.
I was impressed with your knowledge and preparation as you helped us set the sales price for our home. Further your "calendar" kept all of us – Bank, Title Company, Surveys, Buyers, Inspections, and repair people all on task and on time. Great work Judy and many thanks. Better than finding a great realtor, we found a good friend. Thanks again.
A note from Judy: I had the pleasure of selling the Skippers current home. After selling their current home they needed my expertise with new construction.
_______________________________________________________________________________________
Millie Taylor - 2 condominiums sold in November 2011
Judy, you wonder woman, thank you so much for your sweet notes. I owe you thanks, not the other way around.
I don't know anyone who would be so kind and work so hard to help sell a couple of condos in this market. You truly are a wonder!

Thank you, thank you, thank you, you wonder woman for all of your help. How you managed to keep your sanity and a smile on your face during the sale of these two units, I don't know. I admire you greatly. You are a love and I feel grateful to have fallen in your lap.
Keep in touch! Millie Taylor – Point Meadows Condominium
A note from Judy:
__________________________________________________________________________
You made the whole process for looking at houses to making an offer to closing a breeze! (June 2010)
Judy,
Thank you so much for helping us find our wonderful home! You are an amazing realtor. You worked so hard to help us find the house of our dreams, and you also helped sell our townhouse extremely quick. You made the whole process from looking at houses, to making an offer, to closing, a breeze. You assisted us to make the biggest investment in our life a lot less stressful! You let us enjoy the feeling of buying our house while you handled all the tough stuff. We had a wonderful experience with you and would love to work with you again.
Thank you again, The Steiner's
A note from Judy:
___________________________________________________________________________
Within three months of hiring you, Grandmother's home was under contract. (March 2009)
Dear Judy,
You have my sincere gratitude for all you did for my sister and me during the sale of our beloved grandmother's home. The results speak for themselves. For two years Grandmother's home was on the market and there was never a written offer. Within three months of hiring you, Grandmother's home was under contract. Start to finish you sold her home within five months.
You helped us every step of the way and made a difficult process run smoothly. You understood our emotional ties to Grandmother's home and you were respectful of our wishes. You veered us away from less-than-optimum offers and assured us that the right offer would come...and it did. The final offer was significantly higher than other offers and, as you predicted, the buyer loved the home!
With much appreciation,
Kirsten LeBlanc
A note from Judy:
___________________________________________________________________________
It really is a "buyers market" (February 1, 2008)
Judy,

Just wanted to say that my Daughter and I were glad to purchase a house together rather than each paying out so much on separate homes. Also it really is a "buyers market" with the wonderful Interest rate now - years ago it was 15% and now at 6% I could not resist once we found a family home for my Grandson and My Daughter and I.

Thanks for your help.
A note from Judy:
___________________________________________________________________________
You'll have our business if we get stationed there again!
Judy,

Thank you. You're the world's number one Realtor, and we would recommend you to anyone. Keisha and the kids are doing great. They all say hi. Its 80 degrees every day here and we have the luxury of humpback whales playing in the ocean behind our house (during this time of year). Keisha and the kids still miss Florida and talk about it a lot. You'll have our business if we get stationed there again. Take care.



Gregory Rowland
A note from Judy:
___________________________________________________________________________
Within three days of our first meeting, I had my home (August 10, 2008)
"Judy has so much energy and enthusiasm for buying/selling houses that it's contagious! I told her what I wanted, and she was ready to take me looking a few days later. I found my house very quickly, and we had to act upon it even more quickly. Within three days of our first meeting, I had my home. As the closing came nearer, and I got antsy, Judy helped calm me down, helped pick paint colors, and was a great cheerleader. She met with me and spoke with me at all/any hours of the day and night, and was supportive through the whole process. Judy's an amazing woman all-around. "
Allison Searle, 1st time & very satisfied homebuyer
A note from Judy:
___________________________________________________________________________
Your cards are such a nice way to tell our friends we've moved! (May, 2007)
Dear Judy and Allen,
We wanted to thank you for all of your support during our transfer and move.
We really appreciated our "goodie basket" and are enjoying our labels and cards - they are such a neat way to tell our friends about our new home!
Once Gordon is here permanently, I know we will get lots of use of the baking stone.
God Bless you both!
Gordon & Betty / Mandarin
A note from Judy:
___________________________________________________________________________
You are by far the best agent I have worked with yet (08/04/2006)�����
Judy,
I wanted to take this opportunity to thank you for your efforts in assisting me to purchase my condominium. It was my third real estate transaction and you by far have been the best agent I have worked with.
Your well organized web-site, consistent follow-up and attention to detail made my real estate experience a pleasurable one. As an out of state buyer, I relied heavily on your experience and personal integrity to help me navigate the buying process. It was wonderful to work with an agent that is passionate about her work and truly is an advocate for her clients.
I would recommend you to others that are interested in re-locating and/or investing in the Jacksonville market without hesitation. Thanks again.
Kurt C. Hodges, Esq.
A note from Judy:
---


We always felt that you had our best interests in mind (May 10, 2005)
Dear Judy,
We wanted to thank you for the excellent job you did in helping us find a new home.
From the first time we met you through closing, we always felt that you had our best interest in mind.
In fact even after closing you were quick to offer help with post-closing and moving-in questions. Now that we are almost completely settled, we look back very favorably on the home-buying experience. You made buying our home truly rewarding. Not only did we find a home we love, but we have made a new friend. You were such a pleasure to work with, caring not only about finding us a home, but also about helping us feel part of the community.
Thank you so much, you are not only an exceptional Realtor, you are an exceptional person.
Sincerely,
Jon & Kathryn Wardle / Southside
A note from Judy:
---


We cannot speak highly enough about Judy and how professional
and friendly she has been to us.
Dear Judy,
We wanted to write to let you know how utterly pleased we have been with you as our agent.
From day one, you were positive and had a super attitude towards our needs and wants while working with us. You spent a lot of time finding out what we wanted and didn't waste time with houses which didn't meet our requirements.
You formed a bond with our son and he continues to talk about you daily.
We decided on one house, entered into a contract with it, then ended up with another house altogether and you stayed with us with your great attitude the whole way. You really wanted to see us in a house that suited us in the best way possible.
Additionally, you recommended restaurants, shops and home decorating stores to us since we are new to Florida.
Centex Homes recommended you to us and we will continue to recommend you to anyone who asks for an agent referral.
We cannot speak highly enough about you and how professional and friendly you have been to us. As multiple time home buyers, this was our best experience to date.
We wanted to recognize you for your exceptional work and attitude.
Sincerely,
Barry and Melinda Gittleman
Director, Strategic Marketing
Centex Homes, North Florida
St. Johns County home owners
A note from Judy:
---


Your results were nothing short of outstanding (10/31/2006)
Dear Judy,
John and I wanted to sincerely thank you for doing such an exceptional job in handling both sides of our recent home sale and purchase. When we first thought of moving, we were overwhelmed by the thought of selling our existing house and locating a new one in the midst of the demands of our busy careers. From the day we met you, we knew you were the right person for us and the only one we would trust to handle a transaction involving our largest investment. We appreciated your patience with our questions, your willingness to make sure we felt comfortable, and most importantly your dedication to always address what was in our best interests.
Your results were nothing short of outstanding. Not only did our existing house sell in only six days, but it sold for the highest price per square foot of any house in our gated neighborhood! When it came to finding our new house, you were just an extraordinary. With only days to find our new home, you tirelessly showed us house after house until we found just the perfect one then helped us save $30,000 off the initial builder price.
By having your handle both our sale and new purchase, you protected our interest, kept money in our pockets, and made the transition from our old home to new home a painless and even enjoyable experience. We're both grateful to you. We couldn't' be happier. Thanks Judy!
Sincerely,
John and Julie Covington St. Johns County
A note from Judy:
---
The transaction was flawless.
August 15, 2006
Hello Judy,
I meant to send this to you sooner than this, so please excuse the delay.
I know Marty sent an email to you thanking you for all of your assistance but I too wanted to let you know how much we appreciate all you did to expedite the sale of our home.
The transaction was flawless due to your partnership with Tahnya Gary with Gibraltar Title Services and the incredible attention to detail and follow through on both parts.
Should you ever need anything from us, please call.
Best wish to you both.
JR Remington
A note from Judy:
---
The icing on the cake is Judy has a knack for being
just as excited about the new house as her buyer
In the last four years, Gene and I worked with Judy to twice buy and sell homes in the Jacksonville area. While we initially used Judy at the recommendation of our banker, we kept returning to her based on her service.
As buyers, we appreciated Judy's ability to identify the home we required and appropriately narrow the field of available homes to those that met our expectations. After locating the two homes we purchased, we appreciated Judy's enthusiasm, attention to detail and follow through on commitments leading to closing.
In addition, Judy stayed on top of all the details that needed to take place for closing and kept us well informed throughout the process.
Nevertheless, it is as sellers where Judy's strengths really shine. Her ability to identify the market, reasonably price the home and reach the appropriate group of potential buyers is exceptional. Her attention does not stop with obtaining a contract, as she provides timely updates about showings, including feedback from the prospective buyers, timely suggestions with regard to needed repairs or upgrades to the home and a commitment to tracking all the details that lead to the closing table for a seller.
Judy's persistence in making sure everything was on track meant we did not have to worry about it.
After the sale, Judy did everything she could to minimize the stress associated with moving. To facilitate the move, she sent us a move package with change of address forms for the post office and other information about changing services and addresses.
The icing on the cake is Judy has a knack for being just as excited about the new house as her buyer. We highly recommend Judy to help with your buying or selling experience.
Gene Atwood and Dabney Ware / Southside
A note from Judy:
___________________________________________________________________________
You went beyond the call of duty! (June 17, 2003)
We couldn't have done it without you, Judy! Thanks so much for assisting us with selling our house and building our new one. You made a tough time seem easier. You were always accessible (even after hours) and you went beyond the call of duty in the dealings with the buyer, the builder and the other realtor.



We didn't worry one bit knowing both transactions were under your careful watch. I would recommend (and recently have) your services to anyone interested in buying or selling any property in Jacksonville. The first time I built a home, I didn't use a realtor - what a difference it makes to have a realtor on your side!!



Glenn and I are finally getting settled into our new home. We recently talked about what it took to get us here - looking at dozens of existing homes, picking out a new part of town to live in, picking out a lot ( we chose one, then switched, remember?), picking out a floor plan and dealing with the builder. Not to mention cleaning and up keeping the current home ( with our three dogs! ), showings ALL THE TIME ( thanks to you! ) and finalizing the offer and contract. You had so many resources and