Judy's Newsletter
Are you wondering what 2020 holds for the real estate market? Below are some fast facts by the numbers!
Take a look and see where you might fit in this data. In 2019 I helped many families sell a home and then buy another home that fit their needs (sometimes larger and sometimes smaller) and I sold quite a few to first time home buyers!
I'm passionate about my business and I am never too busy to help you with your real estate needs, give me a call today! 904-463-2877.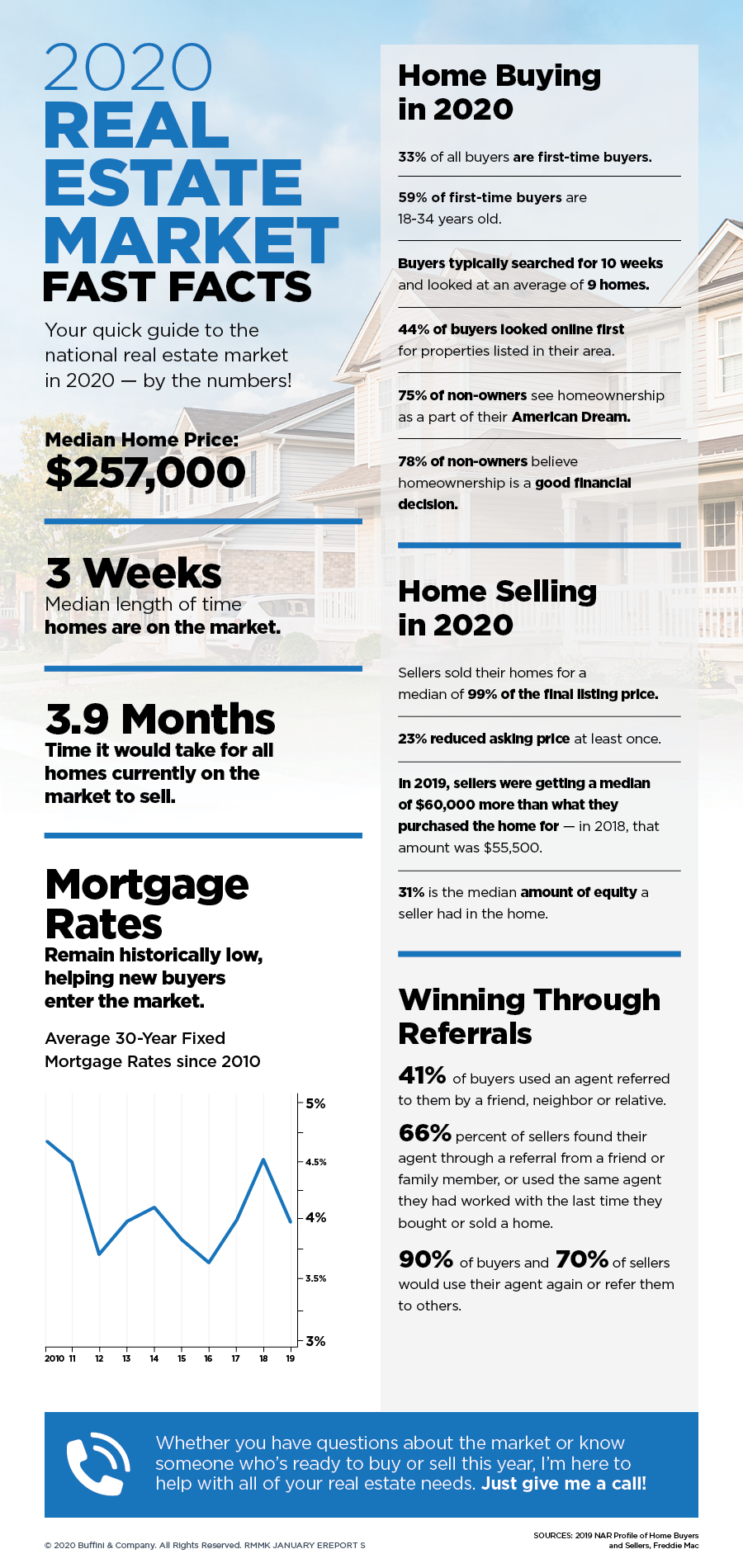 If you would like to receive my printed monthly newsletter filled with tips about the real estate industry, send me an email to judy@judyhicks.com and in the subject line write "Add me to your newsletter mailing list".
It is 4 color and will delivered right to your mailbox.
I can also send you the e-newsletter version, just be sure to add my website to your safe senders list!
Whether you are looking for a Realtor or have a family member or friend who is looking, I am committed to serving you - call me today at 904-463-2877.
Thank you.