55+ Buyers and Sellers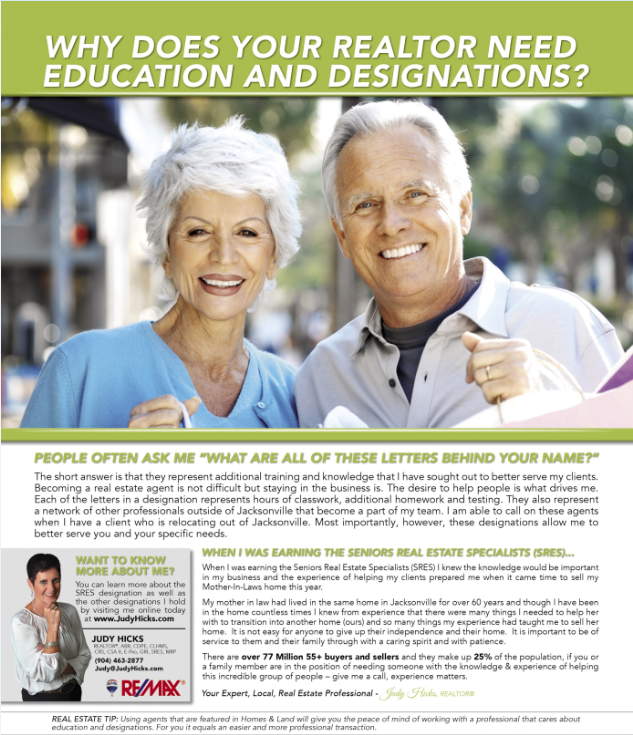 There are over 77 Million 55+ buyers and sellers and they make up 25% of the population, if you or a family member are in the position of needing someone with the knowledge and experience of helping this incredible group of people – give me a call, experience matters.
When I was earning the Seniors Real Estate Specialists (SRES) I knew the knowledge would be important in my business and the experience of helping my clients prepared me when it came time to sell my Mother-In-Laws home this year.
My mother in law had lived in the same home in Jacksonville for over 60 years and though I have been in the home countless times I knew from experience that there were many things I needed to help her with to transition into another home (ours) and so many things my experience had taught me to sell her home. It is not easy for anyone to give up their independence and their home. It is important to be of service to them and their family through with a caring spirit and with patience.
You can learn more about the SRES designation and the other designations I hold by visiting www.JudyHicks.com
insert videos here REMOVE VIDEOS BELOW